Lloyds Remortgage
Lloyds Remortgage provide remortgage products for new and existing customers.
Why do people Remortgage?
The main reason is to keep monthly costs to a minimum. 
1. Has your initial mortgage deal come to an end?
By switching to a better deal with a different mortgage provider, remortgaging could potentially allow you to benefit from lower interest rates and lower monthly mortgage repayments.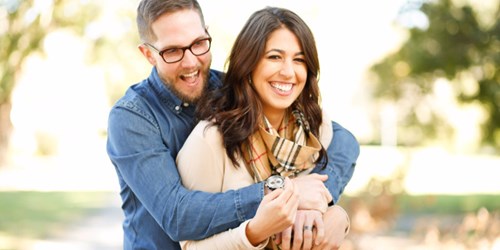 2. Are you looking to raise money?
By remortgaging you may be able to releasing equity in your home.
People often remortgage to provide money for:
Home improvements
New Kitchen
New En-suite bathroom
Consolidate other existing debts.
Remortgaging can be a good low cost way of paying for your new home project.
Types of Remortgage
There are several main types of mortgage you can take out with Lloyds bank. Which you choose will affect how much you end up having to repay and what kind of return you see on your investment.
Interest only remortgages let you pay just the interest on your mortgage each month and pay off the capital at the end. This means you can earn more each month, but will usually end up paying more back over the lifetime of the mortgage as you will pay interest on the full capital for the whole term.
Capital and interest remortgage -  lets you pay off a little of the capital each month on top of the interest. This means you will earn less each month, but will normally end up paying back less in total and will have a smaller amount or nothing to repay when the mortgage ends.
Fixed rate remortgage - gives you a set rate of interest for the first few years of your mortgage (usually 2-5 years) after which you will pay a standard variable rate. This can make your repayments more predictable, but could leave you worse off than otherwise if interest rates drop.
Tracker remortgage - ties the interest rate you pay to the Bank of England Base Rate (or an equivalent). This means your interest will tend to keep pace with inflation which means it will also tend to stay in line with average rental increases across the market.
Lending criteria for Lloyds mortgages:
To qualify for a remortgage product you must:
Be a UK resident
Be aged 18-70
Need to borrow at least £25,000 over a minimum of 3 years
Borrow up to 85% LTV
Different lenders have their own criteria which may be more or less strict than those required by Lloyds. This means even if you do not qualify for a remortgage with Lloyds bank, you may still be able to borrow the money you need elsewhere. A mortgage advisor will be able to guide you on your best options.
Interest rates on Lloyds mortgages
One of the biggest factors in determining the interest rates you will pay is your LTV or loan to value ratio. This shows how much you want to borrow relative to the market value of your property as a percentage. So a £50,000 mortgage on a £100,000 property would be an LTV of 50%. Most lenders will offer better rates on mortgage deals with a lower LTV.
Compare mortgage rates
Our free mortgage calculator is designed to make it as easy as possible for borrowers to get the best remortgage deal possible. All you need to do is follow the link and choose "Remortgage" from the "Reasons for mortgage" drop down. Then the calculator can match you with leading deals that match your requirements from across the market.
Need independent remortgage advice?
Independent Advice

Click to call
If you are not sure about your options speak to our independent mortgage broker team who will be able to offer impartial advice or you can call us on 0117 403 3464